Are you a lawyer or law office manager struggling to keep things organized among multiple cases? Keeping a law office running smoothly requires a great deal of planning and organization. But, with the right strategies in place, it can be done more easily―leaving you more time for what really matters: your clients' cases.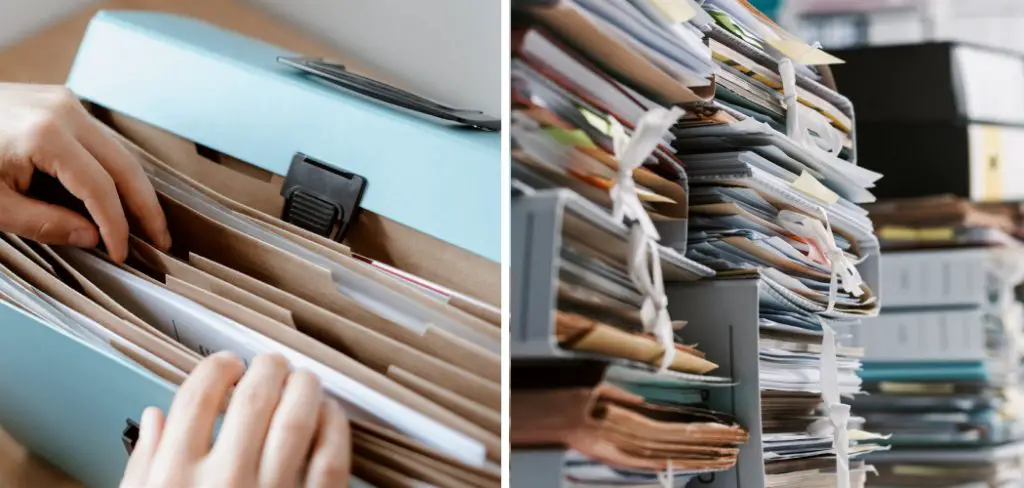 In this blog post, we'll cover some essential tips on how to organize a law office from tracking important documents to streamlining communication and even making room for creativity. You will leave feeling empowered to tackle all of the tasks that come along with managing a legal practice!
If you are a lawyer, paralegal or legal assistant tasked with organizing a law office, you know all too well the importance of having an efficient system for filing documentation and retrieving paperwork quickly.
It can be daunting to design and implement such a system but it's not impossible – especially when armed with the right tools and knowledge. Here, we'll discuss how to organize your law office; from designing file systems to understanding digital retention policies and more. Read on for helpful tips that will help turn chaos into order in no time!
Why May You Want to Organize a Law Office?
1. To Improve Efficiency
By organizing a law office in an efficient manner, lawyers can quickly access the documents and resources they need to complete their tasks. This can save time and money while also minimizing errors that could arise from not being able to find important items.
2. To Optimize Resources
Organizing a law office helps ensure that all of the necessary materials are appropriately stored where they can be easily accessed and utilized. This allows the law office to make more efficient use of its resources, allowing them to save money in the long run.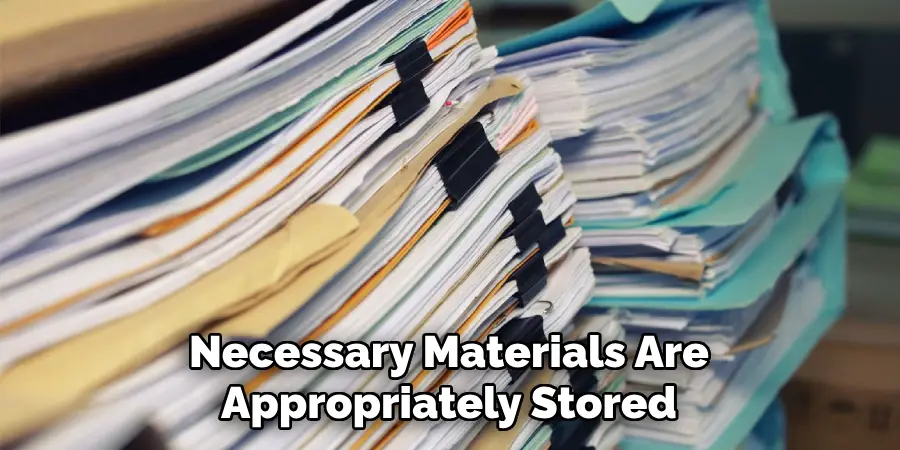 3. To Maintain Professionalism
An organized law office is a sign of professionalism that clients will appreciate when visiting or dealing with it. A well-maintained office shows that your firm is serious about providing quality legal services.
10 Tips on How to Organize a Law Office
Organizing a law office is no easy task, but it's an important part of running a successful business. To ensure that your office is properly organized and running efficiently, you need to create and adhere to a system that works for you. Here are some tips to get started:
1. Create Designated Work Areas
One of the most important steps in organizing an office is to create designated work areas. Develop a plan for how the space should be used, including where people will sit, what desks or tables are needed for storage and filing, and so on.
2. Utilize Storage Solutions
In order to keep your office organized, you need to have good storage solutions in place. Invest in filing cabinets, shelves, and drawers that can hold all of your documents and supplies. This will help you to quickly locate items when needed.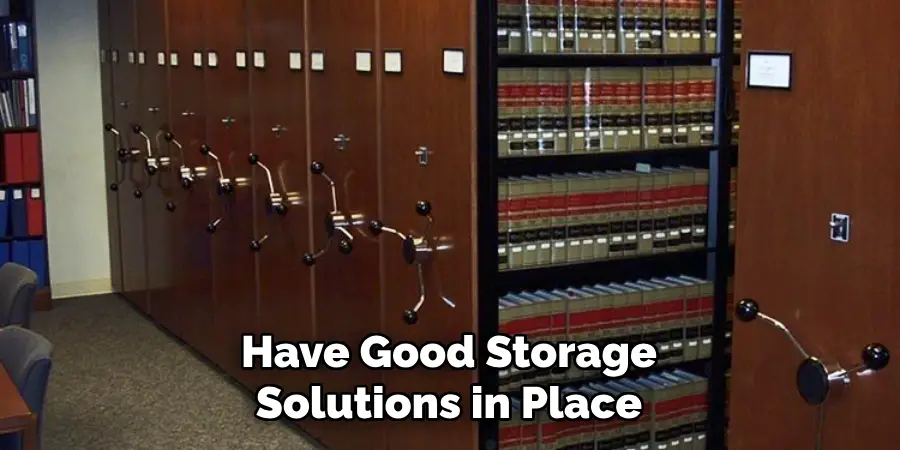 3. Streamline Your Systems
Another key step for organizing an office is to streamline your systems. Create protocols and processes for how documents are filed, stored, and retrieved. You may also want to develop forms or templates that can be used to streamline processes.
4. Set Up Computers and Printers
Technology is an essential part of running a law office, so you need to have up-to-date computers and printers in place. Invest in the right software that will make it easier to manage your operations.
5. Create an Organized Filing System
An organized filing system is a must for any law office. Create categories and color-code labels that will help you quickly locate documents when needed.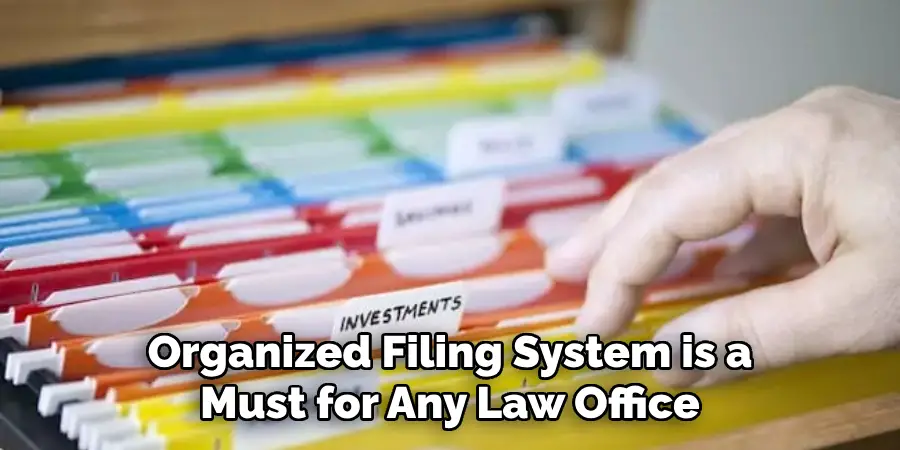 6. Invest in Quality Supplies
Investing in quality supplies is essential for keeping your office organized. Purchase pens, paper, printer ink, staplers, and other items that you need on a regular basis so they are always on hand when needed.
7. Develop an Effective Communications System
It's important to have an effective communications system in place, such as a shared calendar or email, so that everyone can stay up to date with what is going on and plan their work accordingly.
Also, having an answering system in place to handle phone calls is essential for any law office.
8. Make Time Management a Priority
Time management is key for staying organized and running an efficient law office. Establish systems that will help you track deadlines and other important details so nothing slips through the cracks.
9. Create Checklists
Checklists are invaluable when it comes to organizing your law office. Develop checklists for things like filing documents, retrieving information, and completing tasks so that everything is done in the most efficient way possible.
10. Have a Backup Plan
No matter how organized you are, there's always a chance something can go wrong. Having a backup plan in place will ensure that any potential problems can be quickly resolved.
Following these tips can help you create a more organized and efficient law office. With the right system in place, you can focus on delivering exceptional legal services to your clients.
Frequently Asked Questions
What Precautions Should I Take When Organizing a Law Office?
When organizing a law office, it is important to take the necessary precautions to ensure that all legal documents and information are kept securely. This includes using secure storage cabinets for confidential files, installing strong security systems, and ensuring access is strictly limited to authorized personnel.
Additionally, any computers or laptops used should be secured with passwords and antivirus software. It is also important to ensure that all office equipment is properly maintained and inspected for any possible issues that could affect its performance.
Finally, it is a good idea to seek advice from an IT professional or cybersecurity expert when implementing security measures in the office.
What Technology Should I Invest In When Organizing a Law Office?
When organizing a law office, it is important to invest in the right technology to ensure efficiency and effectiveness. This includes investing in a computer system with adequate storage for legal documents and software that can streamline processes such as document creation, data entry, case management, scheduling tools, and more.
Additionally, it is beneficial to have an online platform so that clients can communicate easily with their attorneys. Finally, it is important to have a secure, reliable internet connection and an appropriate backup storage system in place in case of any issues.
What Is the Best Way To Store Physical Documents in a Law Office?
When organizing a law office, it is important to consider how physical documents will be stored. It is recommended to use filing cabinets or other secure storage solutions such as fireproof safes for confidential and important information.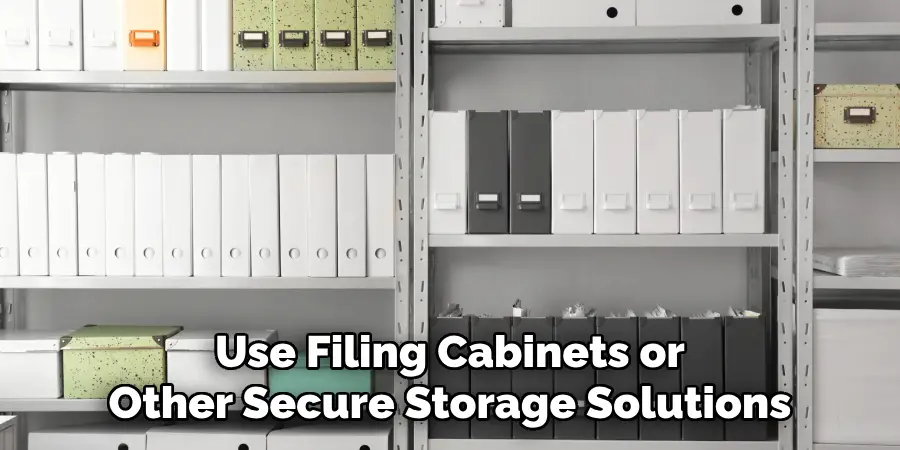 Additionally, it is best to shred any documents with sensitive information such as client contact information or financial records. Finally, it is important to ensure that all physical documents are regularly updated and organized to make it easy for staff members to find them when needed.
What Is the Best Way To Manage Client Files?
When organizing a law office, it is important to have a system in place for efficiently managing client files. This includes having a filing system that allows staff members to quickly find and access documents when needed.
Additionally, it is beneficial to utilize cloud storage solutions so that client information can be securely stored and accessed from anywhere. Finally, it is important to use analytical tools such as document management software to help staff members sort and organize client files.
What Are the Benefits of Optimizing a Law Office?
Optimizing a law office can provide many benefits, including improved efficiency, reduced costs, better customer service, and increased profitability. By streamlining processes such as document creation and data entry, it is possible to save time and money while ensuring accuracy.
Additionally, a well-organized law office can provide faster and better customer service, as staff members will be able to easily access the information they need. Finally, optimized processes can lead to increased profitability, as more clients are served with less effort.
Conclusion
Overall, organizing a law office can be an overwhelming task to undertake. With careful planning and time management, however, you will find that the task of designing an organized workspace can be extremely satisfying.
Remember that creating a successful and efficient system is not about spending more money or buying new decorations – it's all about adapting your office to the best fit for you and your team. 
Through organization strategies like removing unnecessary items and creating designated areas for clients and employees alike, you can create a seamless working environment. Lastly, keep reminding yourself that every step towards optimal organization is beneficial.
The better configured your workspace is, the more likely you are to reach productivity goals. By following these steps on how to organize a law office outlined above, streamlining your law office won't seem so daunting after all.