Are you struggling to ship a CPU? Are you worried it won't arrive in one piece or may get damaged during transportation? If so, don't worry; shipping a CPU is actually quite easy when doing it the right way.
In this blog post, we'll discuss how to ship cpu to ensure its safe arrival at the destination of your choice. We'll cover everything from appropriate packaging materials to steps for picking out insurance that will protect your shipment. 
By following these tips, you can rest assured that whether you're sending an old processor or brand-new upgrade across town or around the world, it will travel safely and securely.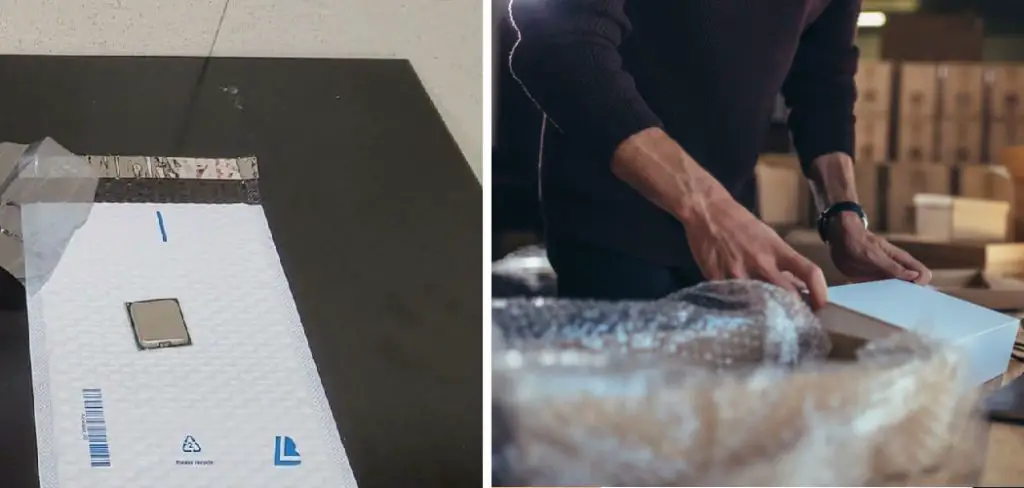 Tools and Materials You Will Need to Ship CPU
Packing materials such as bubble wrap, foam, and air pillows
Packaging tape
Box or container that is large enough for the CPU plus packaging material
Shipping label
Insurance (optional but recommended)
Step-by-Step Guidelines on How to Ship CPU
Step 1: Packing the CPU
Start by finding a box or container that is large enough to fit the CPU plus plenty of packaging material. Once you have secured your container, begin packing the CPU in foam and then bubble wraps it before securing it with packaging tape. Make sure to tape all sides of the CPU so that it won't move around while inside its packaging.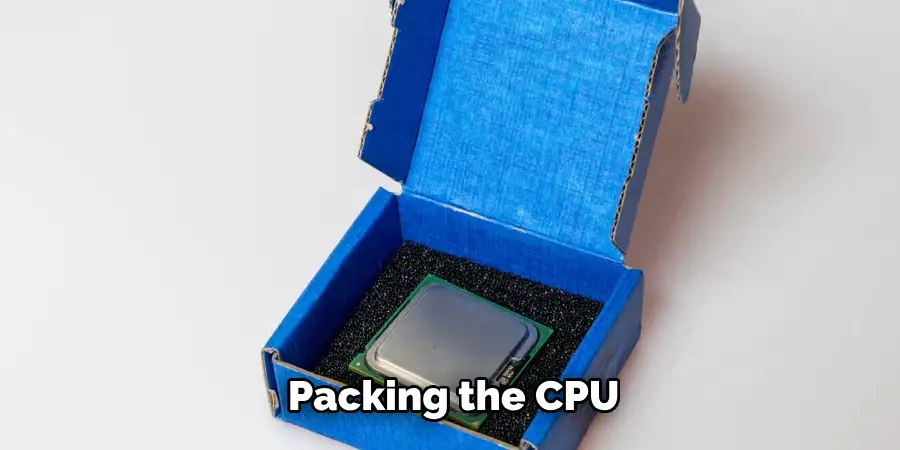 Step 2: Attaching a Shipping Label
Once the CPU is securely packaged, attach a shipping label with the address of your destination. Make sure to double-check that the address on this label is accurate so that your package can be successfully delivered. While attaching the label, you can also include a return address in case your package needs to be sent back for any reason.
Step 3: Insurance (Optional)
If desired, you can purchase insurance for your shipment. This is not always necessary but it's strongly recommended if you're shipping an expensive or delicate item like a CPU. Be sure to read the policy carefully and understand what is covered before making a purchase. This will make sure you have the necessary protection in case your shipment is lost, damaged, or stolen in transit.
Step 4: Sending It Out
Once everything is packed and labeled, it's time to send out the package. You can choose to do this yourself at a local post office or shipping center (such as FedEx) or you can use an online service like UPS or USPS. Simply bring the package to the counter and pay for the shipping cost and your CPU will be on its way!
Following these steps is all it takes to safely and securely ship a CPU, so now you can rest easy knowing your processor is in good hands. Whether you're sending an old processor to a friend or a new upgrade to yourself, you can now be sure that it will arrive in one piece. Good luck!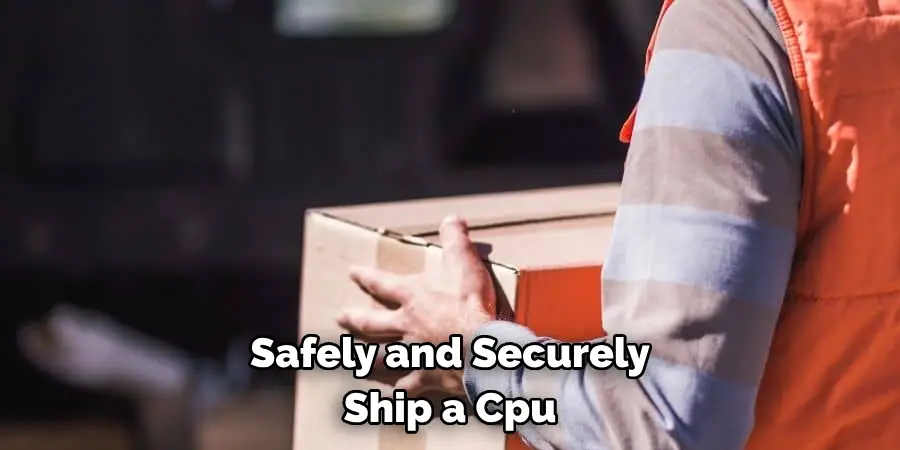 Additional Tips and Tricks to Ship CPU
1. Make sure the CPU is securely packaged for shipping. Choose a box or container that's large enough to fit all of the components, such as the CPU, motherboard, and power supply. Additionally, use bubble wrap or foam inserts to secure each component and keep it from shaking in transit.
2. Put a layer of cushioning material, such as peanuts or foam, in the box before adding the CPU. This will ensure that there's extra padding between the CPU and other items to protect it from damage.
3. Label all parts of the CPU package clearly. Include a brief description of what each item is and any relevant serial numbers to help with identification during transit.
4. Place the box into a padded shipping envelope or wrap it in bubble wrap and tape it securely for extra protection. If you're shipping multiple components, make sure they're all securely packaged together in one box.
5. Write "Fragile" on the outside of the package to ensure special handling. This helps the carrier know to take extra care when loading and unloading your package.
6. Insure your package for its full value to protect against any loss or damage in transit. If possible, purchase insurance from a third-party provider in case of an emergency.
7. When you're ready to ship the CPU, choose a reliable shipping carrier. Make sure to check their delivery times and prices before selecting one so you can make an informed decision on what's best for your needs.
Following these tips and tricks will help ensure that your CPU arrives safely and securely at its destination. With the right packaging and handling, you can rest assured that your valuable components will make it to their new home in one piece. Happy shipping!
Things You Should Consider to Ship CPU
1. Choose the Right Packaging Materials: 
When shipping a CPU, be sure to choose packaging that can protect it from any potential shocks and scratches along its journey. This includes sturdy boxes or envelopes, bubble wrap, packing peanuts, and other cushioning materials. Remember to mark fragile on the outside of the box for extra protection during transit.
2. Ensure the CPU is Properly Secured: 
To prevent any damage to your CPU, it's important to make sure it's properly secured in its packaging. This includes using bubble wrap or packing peanuts around the unit and sealing all of the edges with tape. Additionally, you can also use a layer of bubble wrap on the outside of the box for added protection.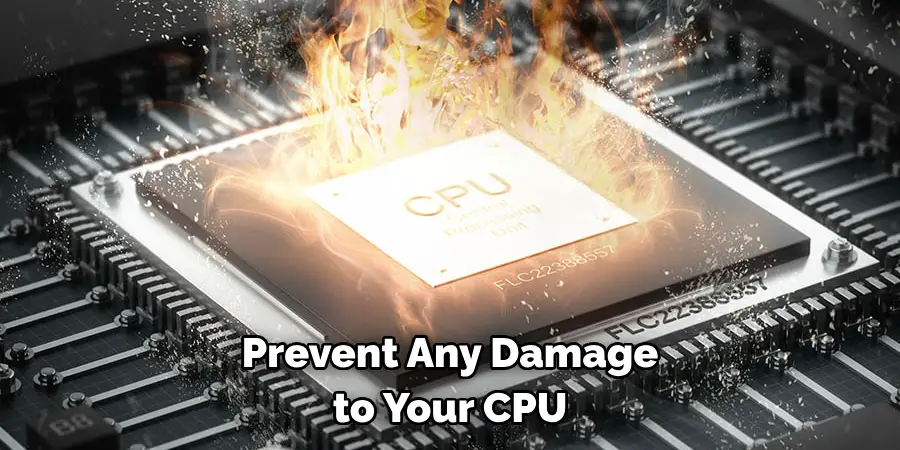 3. Label and Insure the Package: 
Be sure to clearly label your package with the recipient's address as well as contact information. Additionally, adding insurance to your shipment can give you peace of mind that you will be covered in the event of an emergency.
4. Choose the Right Shipping Carrier: 
The best way to ensure your CPU arrives safely and on time is by selecting the right shipping carrier. Look for a company that offers reliable delivery times, reasonable rates, and insurance coverage. It's also wise to check customer reviews to get an idea of how the carrier performs.
By following these considerations, you can help ensure your CPU arrives safely and on time. Shipping a CPU doesn't have to be difficult if you take the right precautions. With proper planning and preparation, you can protect your product from damage during transit and get it to its destination in no time.
Precautions Need to Follow for Shipping CPU
1. Make sure the CPU is in its original packaging or a well-padded box suitable for shipping. Place bubble wrap, peanuts, or other cushioning material around it to protect it from shifting during transit.
2. Seal all openings on the package with packing tape to prevent any dust or debris from getting inside and damaging the CPU while in transit.
3. Place the package inside a larger cardboard box for added protection and fill any empty space with packing materials.
4. Clearly label the box with the shipping address, sender's name, and contact information in case of lost or delayed packages.
5. Choose an appropriate shipping service based on the value of the CPU and preferred delivery time frame.
6. Make sure to insure the package for its full value in case of any mishandling or damage during transit.
7. Track your shipment as soon as you have shipped it to make sure it reaches its destination safely and on time.
Following precautions when shipping a CPU will help ensure that it reaches its destination safely and without any damage. By taking these steps, you can rest assured that your CPU will arrive in perfect condition, ready to be used or sold.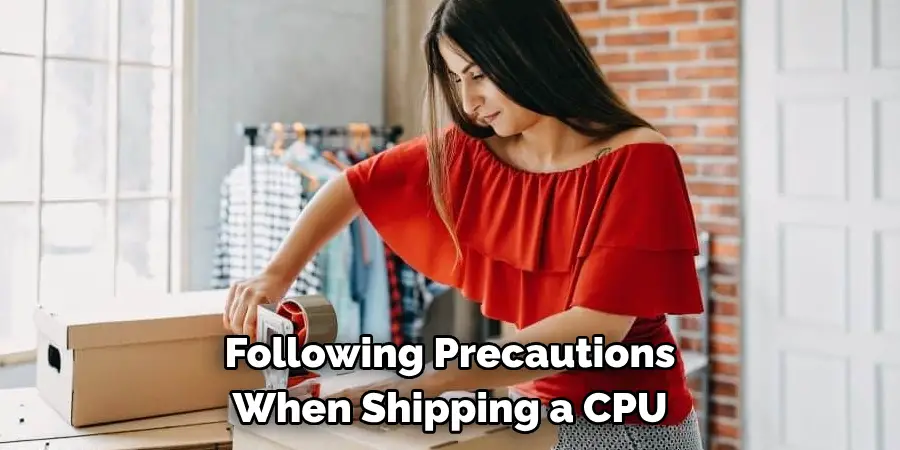 Frequently Asked Questions
Does My CPU Need to Be in an Anti-static Bag for Shipping?
Yes, it is important to place your CPU into an anti-static bag before shipping. This helps to protect the components from any static electricity which could cause damage during transit. It is also recommended that you wrap the CPU in bubble wrap for additional protection.
Do I Need to Fill Out Any Forms When Shipping a CPU?
Yes, you may be required to fill out customs forms when shipping a CPU internationally. This is so the receiver can provide accurate information about what they are receiving from you. You should also include any tracking information on the form in case there are any issues with the shipment.
Do I Need to Insure My Shipment?
It is always recommended that you insure your shipment when shipping a CPU. This helps to ensure you are covered in case anything happens to the item during transit. You should also consider getting a signature upon delivery to confirm that the package has been received.
Are There Any Restrictions When Shipping a CPU?
Yes, some countries may have restrictions on what types of CPUs can be shipped. Be sure to check with your local customs office before shipping a CPU internationally. Additionally, you should always check with the shipping carrier you are using to make sure they do not have any restrictions.
Conclusion
All in all, knowing how to ship cpu safely is essential for any computer user. To ensure success, it's important to choose the right packaging materials, secure the CPU properly, label and insure your package, choose a reliable shipping carrier, and follow any restrictions that may be in place.
Taking these precautions will help ensure your CPU arrives safely at its destination without any damage or delays. With this knowledge, you can make an informed decision on what's best for your needs and ensure your valuable components arrive safely. Happy shipping!