With the start of a new school year comes classrooms full of eager young minds – and all the work that goes along with it.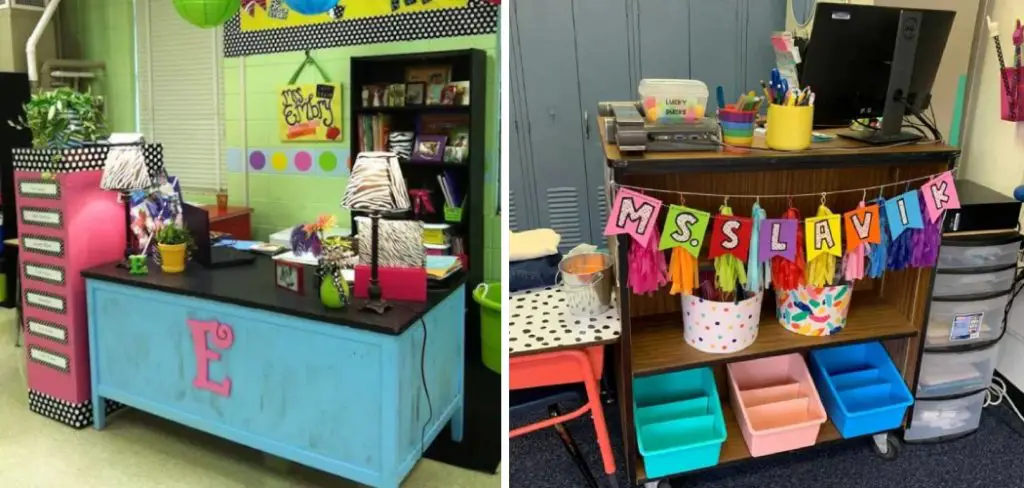 Whether you're a student, parent, or teacher, there's one thing we all know: organizing and decorating your desk is key to success! For teachers especially, their workspace should be an inviting and productive space where they can carry out their lesson plans – which means finding ways to make your teacher's desk look organized and vibrant.
This blog post will outline some simple tips on how to decorate a teacher desk. Here's to help create an inspiring environment for our students (and ourselves)!
9 Best Ways on How to Decorate a Teacher Desk
1. Find Desk Accessories to Organize the Clutter:
Everyone has a different way of organizing their workspace, and for teachers, this means finding clever ways to keep all those teaching tools in check. Whether it's adding trays, hooks, or fabric pockets to your desk, these solutions will help make sure everything has its place – leaving more time for actual teaching!
2. Add Colorful Chairs and Accent Pieces:
A great way to bring life into a desk is by adding colorful chairs and accent pieces. Choose pieces that complement each other in color, shape, and texture – don't be afraid to get creative! Plus, it gives the students something fun to look at when they come into the classroom.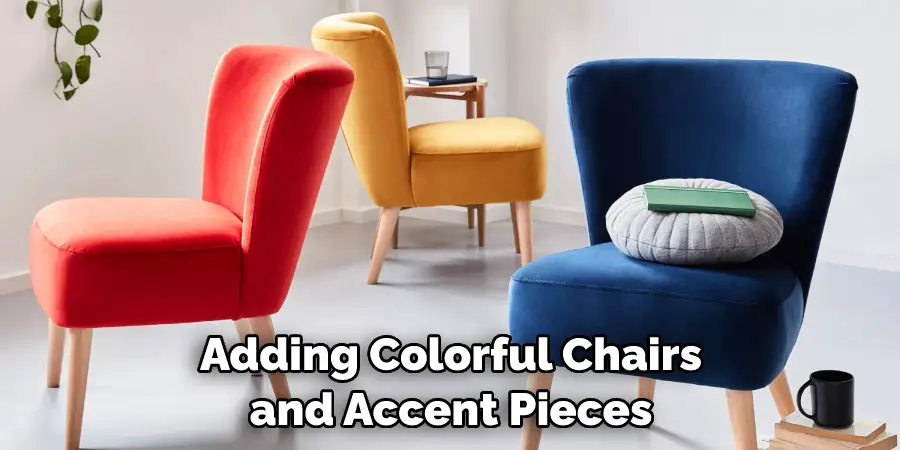 3. Hang Inspiring Wall Art:
What a great way to show your students that you care about their education and progress – hang inspiring wall art! Not only will it add a bit of personality to your desk, but also serve as an instant reminder for both teachers and students alike. This might be a motivational quote or even an old-school chalkboard!
4. Invest in Desk Plant:
This is the perfect way to add some greenery to your workstation. Low-maintenance plants like succulents are great for adding life and color to any desk. Not only will they look great, but it has been proven that having a plant in the classroom is beneficial for both teachers and students. This method has a double benefit – it looks great and serves to boost productivity.
5. Incorporate Picture Frames:
Adding picture frames can be an inspiring way to add a personal touch to your desk. Whether it's a photo of you and your students or just an old family photo, these are all great additions that will remind you of why you do what you do. Incorporating picture frames into your desk is an easy and meaningful way to make your workspace more inviting.
6. Utilize Creative Storage Solutions:
Creative storage solutions are key to keeping your desk organized and efficient. Find ways to store the essential materials you need close at hand. Whether it's a mason jar or an upcycled cardboard box, utilizing creative storage solutions allows you to keep all your teaching necessities within arm's reach.
7. Bring in a Pop of Color:
To add a pop of color to your desk, pick out an accent piece like a fun rug or statement chair. Not only will it brighten up the area, but it can also serve as a reminder to keep things fun and engaging for your students. Plus, having a bright and cheery desk can help lighten the mood and make the learning environment more enjoyable.
8. Invest in Wallpaper:
Take your desk decor to the next level with wallpaper! This is an easy way to add some life and color to your walls without actually painting them. It's also great for adding texture, which can make your desk look and feel more inviting. Wallpaper is the perfect way to make a statement and show off your personality!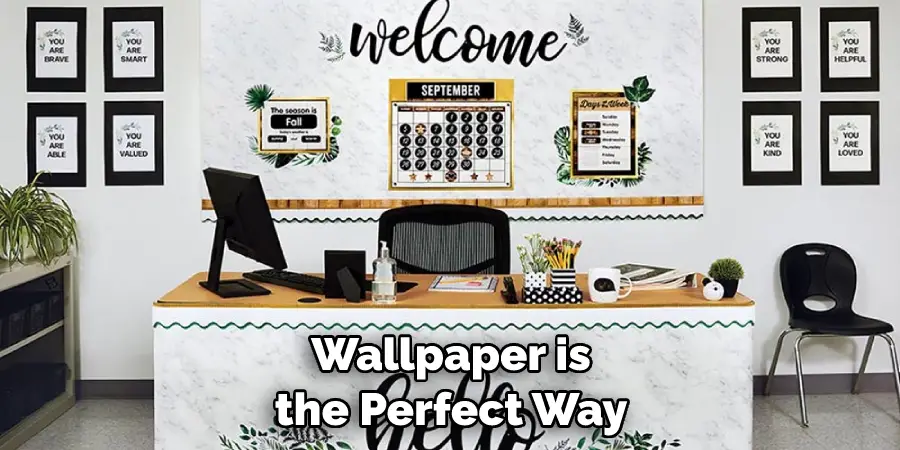 9. Add Personal Touches:
Lastly, don't forget to add personal touches like family photos or vacation souvenirs. This will make your desk look more personable and give it a unique touch that students can relate to. These little things can also serve as conversation starters with your students and help create a sense of connection in the classroom.
Decorating your teacher's desk is all about finding ways to make it both inviting and organized – not to mention, show off your unique personality! With these nine tips, you can create an inspiring space for both you and your students. So go ahead, get creative, and start decorating!
Additional Tips and Tricks to Decorate a Teacher Desk
Get creative with wall art. Brighten up the walls behind a teacher's desk with framed photos, inspiring quotes, or artwork that reflects the school's mission statement.
Make use of storage containers and baskets. Teachers need to keep lots of things in their desks—notepads, pencils, markers, staples—so make sure to have plenty of storage options. Decorative containers are a great way to add personality and style without taking up too much space.
Consider adding plants or flowers. Adding foliage can make a teacher's desk feel more inviting, and it helps bring in cleaner air as well! Potted succulents are hardy and don't require too much maintenance, while fresh flowers can help freshen up the space and give it a touch of elegance.
Add personality with desk accessories. Personalize the teacher's workspace with items like colorful paperclips, patterned pens, or whimsical bookends—anything to show off their unique style!
Consider adding a few comfy elements. Teachers spend lots of time at their desks, so make sure to include a few cozy elements. Think comfortable pillows, a soft throw blanket, or even a small footrest to give their feet some relief.
Make sure the desk is well-lit. Good lighting is important for any workspace—whether it's natural light from windows or ambient light from lamps and overhead fixtures. Poor lighting can cause eye strain, so make sure the teacher's desk is well-lit.
Incorporate technology into the decor. Show off their tech-savvy side with a Bluetooth speaker, charging dock, or even a mini projector! Technology can add character and convenience to the workspace, making it easier for teachers to stay organized and productive.
Don't forget about ergonomics. Make sure the teacher's desk is comfortable and ergonomically sound. A supportive chair, adjustable laptop stand, and monitor riser are all great investments for decreasing strain on the eyes, neck, and back.
9. Help them stay organized. Make sure to include plenty of organizational tools like labels, folders, and file holders so they can keep their workspace neat and tidy.
Finally, make sure the teacher's desk reflects their unique personality! From wall art to furniture to stationery, give them a workspace that is truly theirs and helps them feel supported and inspired every day.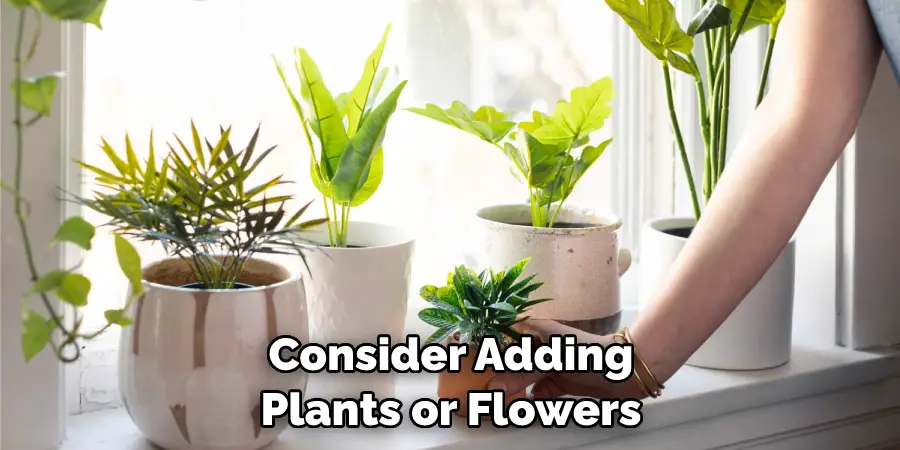 Following these tips and tricks will help create a teacher's desk that is both functional and stylish. From ergonomic pieces to decorative accents, there are endless possibilities when it comes to creating the perfect workspace for teachers. With these ideas in mind, you'll be able to transform any teacher's desk into a truly inspiring space!
Frequently Asked Questions
What Kind of Decorations Can I Use?
There is a wide range of decoration options available when it comes to decorating a teacher's desk. From framed photos and plants to wooden signs and inspirational quotes, you'll be able to find something to suit your teacher's style. You can also use small accessories like pencil holders and paperweights for a more personalized touch.
Is There Anything I Should Avoid When Decorating the Desk?
When decorating a teacher's desk, it is important to avoid anything that could potentially be seen as offensive or controversial. Additionally, try to steer clear of items that are too large, such as plants with oversized pots, as these can take up a lot of space and make the desk look cluttered. Finally, it's best to stick to decorations that are easy to care for so they don't require too much maintenance.
Are There Any Other Considerations to Keep in Mind When Decorating a Teacher's Desk?
Yes, it is important to remember that the decorations should be reflective of the teacher's personality and interests. Additionally, when shopping for decorations, try to pick items with a practical purpose such as a pencil holder or organizer.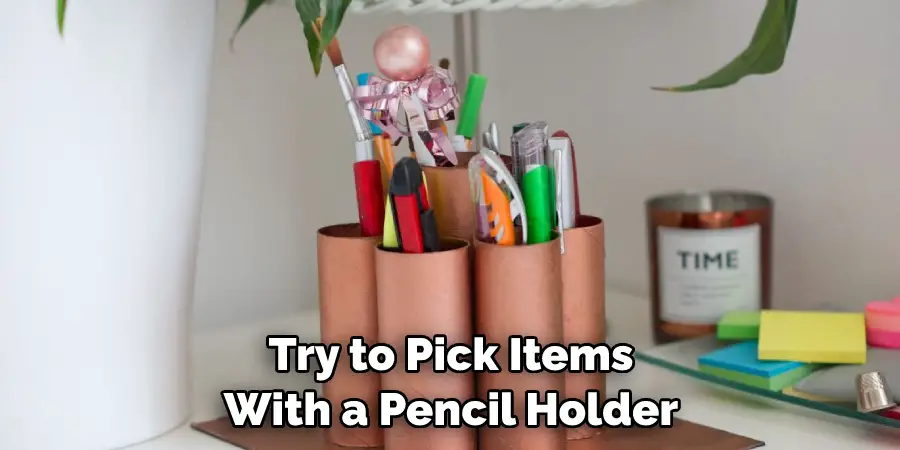 Finally, be sure to clean up any messes that may arise from the decorations and remove them when they are no longer needed. Doing so will ensure that your teacher's desk remains neat and tidy.
What Decorations Would Be Suitable for a Teacher's Desk?
There are numerous decorations that would be suitable for a teacher's desk. Some of the most popular options include framed photos, inspirational quotes, wooden signs, plants, paperweights, and pencil holders. Additionally, you could also consider items like whiteboards or bulletin boards to help organize papers and documents.
Are There Any Affordable Ways to Decorate a Teacher's Desk?
Yes, there are plenty of affordable options available for decorating a teacher's desk. For example, you can find many decorations at dollar stores and thrift shops such as frames, plants, and paperweights. Additionally, you can always make your own decorations by utilizing things like scrapbooking materials or old photos. This will give the desk a more personal touch while still being affordable.
Conclusion
Knowing how to decorate a teacher desk can be a great way to show your appreciation and respect for the teacher. There is a wide range of decoration options available, so you are sure to find something that fits your teacher's style and interests.
It's important to keep in mind some considerations when decorating the desk such as avoiding potentially offensive materials and staying away from large decorations.
Additionally, there are plenty of affordable options that can give the desk a personal touch. With these tips in mind, you'll be sure to find the perfect decorations for your teacher's desk.