Are you looking for a way to add an extra touch of Halloween spirit to your workspace this season? Decorating your desk for the holiday is a great way to get into spooky activities! From festive accessories to simple but-spooky touches, there are plenty of fun ways to give your desk some seasonal flair. In this blog post, we'll show you how easy it is to transform your desk with some creative decorations. Read on for our top tips and tricks on how to decorate your desk for Halloween!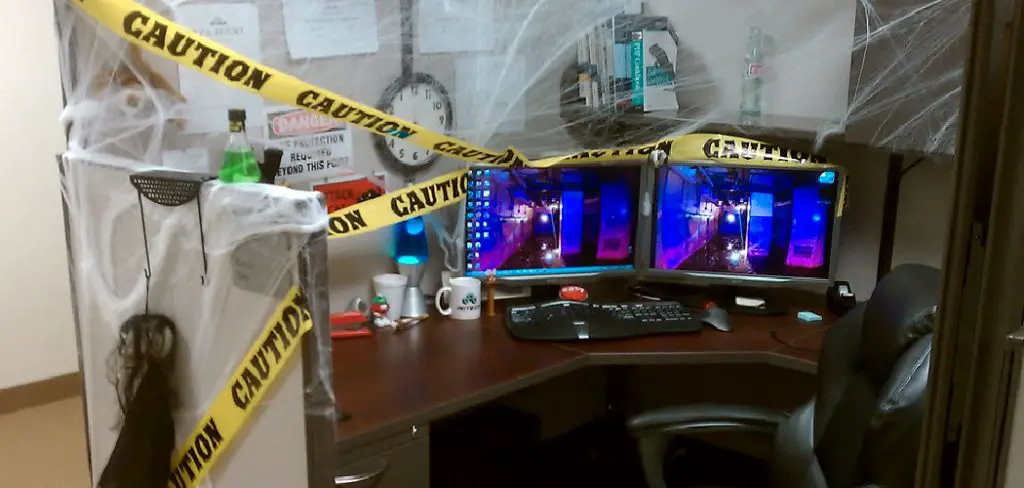 As the season of spooky and fright approaches, it's time to start decorating for Halloween! Instead of relegating all your decorations to the porch or living room, why not liven up your workspace with a festive makeover? Decorating your desk for Halloween is a great way to show off some seasonal spirit. To help you out on how to create haunted-inspired aesthetics in your workroom, we're going to discuss tips on how you can get ready for All Hallows' Eve within the comfort of your own office space!
10 Ideas About How to Decorate Your Desk for Halloween
1. Use Halloween-themed Decorations
Halloween is a great time to get creative with your desk decor! You can use Halloween-themed stickers, pens, notepads, and other accessories to give your workspace a spooky feel. So you can easily find these items at your local craft store or online.
2. Hang Halloween-themed Posters
Another fun way to decorate your desk for Halloween is by hanging festive posters on the walls of your workspace. Whether you choose a classic image like a pumpkin, spider, or haunted house, or opt for something more whimsical like a jack-o'-lantern smiling back at you from your desk, these festive posters are sure to add some Halloween cheer to your workspace.
3. Use Halloween-themed Desktop Supplies
In addition to using Halloween-themed decorations like stickers and posters, you can also use other items on your desks, such as pens and notepads, to give your workspace an extra dose of Halloween spirit. Try swapping out the typical black and blue pens for neon orange and purple ones, or use notepads with spooky Halloween designs on them to add a fun pop of color and personality to your desk.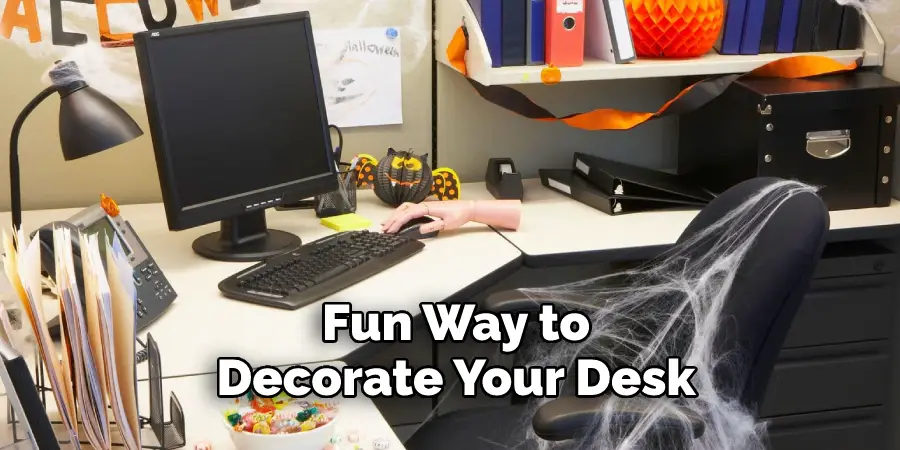 4. Set Up a Trick-or-Treat Station
If you work in an office or shared workspace, why not set up a trick-or-treat station for your colleagues? You can put out candy bowls, Halloween decorations, and other festive items to create the perfect spot for your co-workers to score some sweet treats while they're working.
5. Decorate Your Desk with Halloween-themed Accessories
In addition to using larger decorations like stationery supplies, you can also use smaller items on your desk to decorate for Halloween. For example, you might choose to add some festive candle holders or decorative figurines to your workspace. You could even switch out your typical desktop organizer for a Halloween-themed one to give your desk a fun and whimsical touch.
6. Use Halloween-themed Storage Containers
If you are looking for a way to keep your desktop organized, consider using Halloween-themed storage containers like file folders and boxes. These items can help you stay on top of important documents while also adding some festive flair to your workspace.
7. Incorporate Halloween-themed Wallpaper
If you want to give your desk a truly spooky look for Halloween, try incorporating some Halloween-themed wallpaper into your design. Whether you choose a classic black and orange pattern or opt for something more over-the-top like an image of a screaming clown, this type of wallpaper can give your workspace a fun and festive look for the holiday.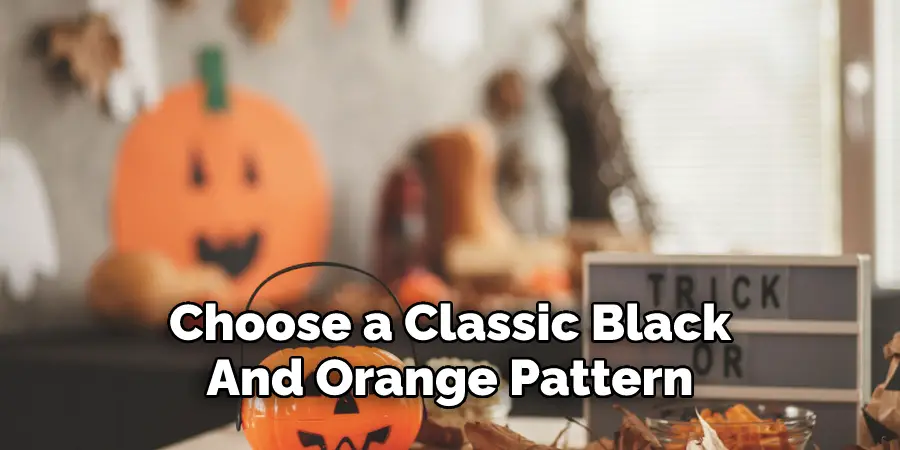 8. Set Up Halloween-themed Displays
If you work in an office or shared workspace, you might consider setting up displays to help celebrate Halloween. You could, for example, create a "haunted house" scene that includes candy bowls, fake cobwebs, and fun Halloween decorations. This type of display is a great way to add some seasonal cheer to your workspace while also giving you the opportunity to work on your creativity and crafting skills.
9. Add Some Spooky Lighting
Lighting can be a great way to incorporate some spooky flair into your desk for Halloween. You might choose to use Halloween-themed light bulbs or choose decorative lanterns that can be used as desk lighting. You might also consider using candles on your desk to give it a warm and inviting glow, while still incorporating some spooky elements into the design.
10. Keep Your Desk Clear
While decorating your desk for Halloween is fun, remember that it is still important to keep your workspace as organized and clutter-free as possible. This will help ensure that you have the space and focus you need to be productive and get your work done effectively throughout the Halloween season.
By following these tips, you can create a festive and fun desk space that help you celebrate Halloween every day of the month.
Some Additional Tips to Decorate Your Desk for Halloween
1. Do Not Be Afraid to Get Creative
When decorating your desk for Halloween, it is important not to be afraid to get creative. Whether you are looking for fun decorations or spooky ones, there are a variety of ways that you can let your imagination run wild and come up with truly unique ideas.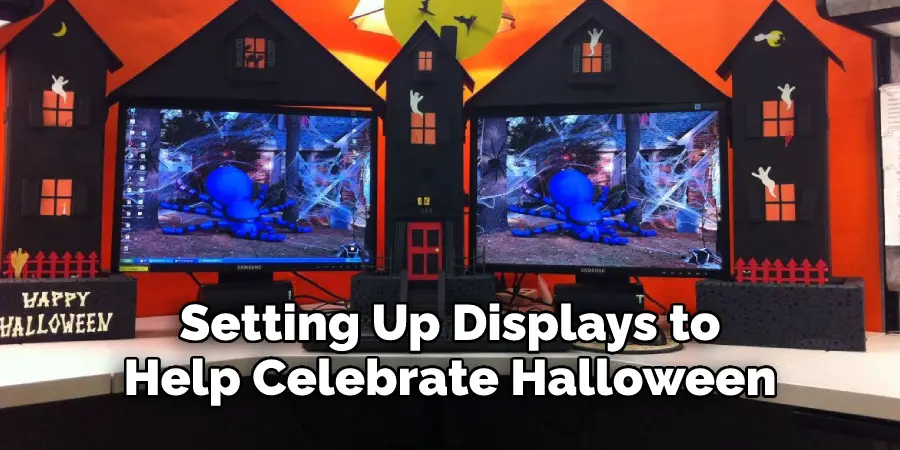 2. Consider Your Space and Theme
When choosing decorations for your desk, it is important to keep in mind the space that you have available and the overall theme or aesthetic that you are trying to create. For example, if you have a large workspace with plenty of room, consider opting for larger decorations like pumpkins or hanging ghosts. If you have a smaller work area, however, you may want to go with smaller decorations like miniature pumpkins or tiny skeletons.
3. Add Personal Touches and DIY Projects
Adding personal touches to your Halloween decorations can be a fun way to customize them and make them truly unique. One simple way to do this is by adding photos of you and your friends in costumes, or even cute photos of your pets dressed up for the holiday. Another option is to get creative and make your own DIY decorations, such as a cardboard coffin or spooky window clings.
4. Make Use of Natural Decorations
If you are looking for an easy way to decorate your desk this Halloween, consider using simple natural decorations like leaves, twigs, and pumpkins. Not only are these items easy to find and inexpensive, but they can also add a great touch of autumnal charm to your workspace.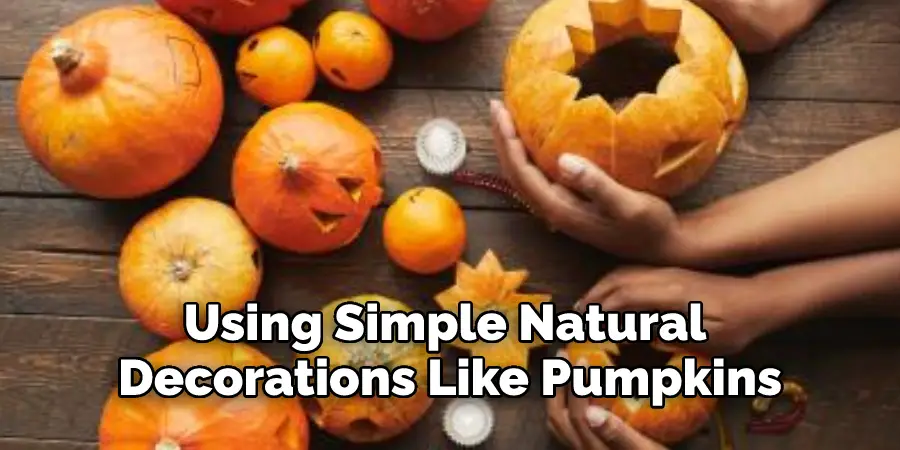 5. Invest in High-Quality Decorations
To ensure that your decorations last throughout the entire holiday season, it is important to choose high-quality items that will not easily break or get damaged. This can include opting for plastic instead of glass, or investing in high-quality artificial flowers and greenery rather than tissue paper or other flimsy materials. By choosing quality pieces, you can rest assured that your desk will be looking festive and spooky all season long!
Frequently Asked Questions
How Much Time Will It Take to Decorate My Desk for Halloween?
Decorating your desk for Halloween doesn't have to take a lot of time or effort. Depending on the style and level of decoration you want, you can typically complete most decorations in about an hour or two. Whether you're looking for simple accents like spider web streamers or more elaborate displays like carved pumpkins and spooky props, there are plenty of ideas that can help you create an exciting and festive desk for the holiday.
Can I Use Store-Bought Decorations for my Halloween Desk?
Yes, there are plenty of fun and easy decorations that you can buy at the store or online to help you create a memorable desk for Halloween. Some popular options include spooky tablecloths, festive party favors, plastic spiders and webs, creepy candles, skull garlands, and more.
Are There Any DIY Halloween Desk Decorations I Can Try?
Absolutely! There are tons of fun DIY decorations that you can create for your desk. Some popular options include carving a pumpkin and displaying it on your desk, creating your own garlands out of paper or fabric, and making DIY paper flowers or tissue ghosts to add some festive flair. But make sure to pay attention to safety precautions and be sure to use non-toxic materials when crafting with children.
Conclusion
Now that you know how to decorate your desk for Halloween, it's time to get started! By following these simple tips, you can create a spooky, fun, and festive space that will make work a little more bearable this October. So what are you waiting for? Get decorating!
Whether you're looking for a few simple ideas to get you started or want to go all out with a themed desk, these tips will help you add some festivity to your workspace this Halloween. And who knows, maybe decorating your desk will be the start of a whole new tradition that you and your colleagues can enjoy for years to come. How are you going to decorate your desk for Halloween?